At WCA, we're more than just numbers. We understand that your plans and goals are as individual as you are. We pride ourselves on our commitment to providing tailored, effective financial solutions for our clients during every stage of their financial lifetimes.
Our Award Winning History
Established in 1920 as Wappetts Chartered Accountants, WCA has withstood the test of time, growing to become a highly regarded, multi award-winning market leader in integrated Accounting and Financial Planning practices.
Our dedicated teams are proud to be part of a forward thinking business, recognised by an array of accolades and awards including:
Lonsdale Practice of the Year 2015 – WCA Financial Planning
Lonsdale Adviser of the Year 2014 – Tony Bazzana
Chairman's Council 2015-2016
Chairman's Council 2014-2015
Tax & Business Advisory Firm of The Year – Global Awards Winner Corporate Livewire 2014

Your Title Goes Here
Your content goes here. Edit or remove this text inline or in the module Content settings. You can also style every aspect of this content in the module Design settings and even apply custom CSS to this text in the module Advanced settings.
Graham J Smith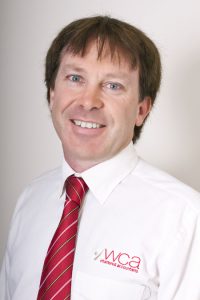 Managing Director, Graham Smith has been with WCA since 1984. As a Chartered Accountant and Registered Company Auditor, Graham provides substantial experience across a range of industries and accounting disciplines including, Taxation, Business Consulting and Audit. Also providing advice on superannuation, structures to maximise taxation opportunities, business valuations, sales, mergers, and acquisitions, litigation support, and forensic services in relation to dispute resolution.
Steven Trustum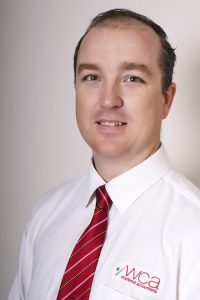 Steven has been with WCA since 1994 and is highly experienced in Audit, Taxation and Business Services, with a special interest in Superannuation, including SMSF and small APRA funds. He is a member of the Institute of Chartered Accountants, a Registered Company Auditor, and Justice of the Peace. He provides extensive knowledge to companies, trusts, partnerships, and individuals. Advising on appropriate business structures, business valuations, tax consolidated groups, and asset protection measures. Also conducting large corporate audits and restructuring to maximise taxation opportunities.
Tony Bazzana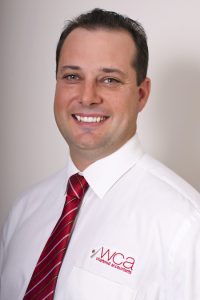 Tony is a Chartered Accountant and has been with WCA since 1995. Tony is an integral part of the team, specialising in Financial Planning. Tony's priority is to help his clients work towards their financial goals. He assists them with goal setting and creating tangible financial wealth management plans. Walking alongside his clients, Tony assists them throughout times of change to ensure they remain on course to achieving their financial aspirations, whatever they may be.
Matt Gahan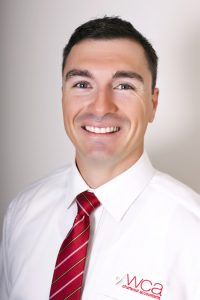 Tania Kirkland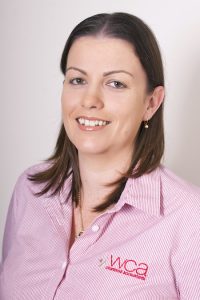 Tania is a Chartered Accountant and Registered Company Auditor and has been with WCA since 1998. She specialises in audit and accounting for companies and not-for-profit organisations. Tania is actively involved in the community and is a well-respected Board Member for Our Kids.
Robyn Hatch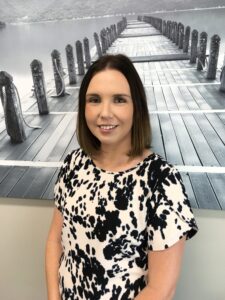 Businesses
We have worked with small to medium size businesses since WCA began in 1922. We have developed a strong reputation for our outstanding solutions driven services that help these businesses to thrive and plan for the future. WCA walk alongside you as your trusted Accountant and Financial Partner for life, always looking at the bigger picture, and how we can help you to achieve your financial goals.
Large Corporates
WCA have been privileged to work with some of the most inspiring large corporates in the Northern Rivers region, throughout Australia, and beyond. Complex compliance requirements are driven by new regulations and legislation. Regular reporting is required, along with high-level financial management. That's why WCA have developed solution driven services specially tailored to meet the ever-changing needs of large businesses.
Associations
The Not For Profit world is continually impacted by ever changing regulation. Regular audits are required, along with the need to effectively adapt and remain sustainable. WCA has a long history of working alongside Charities and Not for Profits to provide continual advice and compliance support. We are committed to providing a service that reflects your own dedication and values as an organisation. 
Professionals
WCA works closely with professionals from a range of industry sectors including: Doctors and Health Industry Specialists, Dentists, Banking and Finance Industry Specialists, Architects, Solicitors, Optometrists ,Real Estate Agents, Engineers, Business and Property Valuers, Surveyors and Town Planners, Franchisees… and more. Providing accountanting services and compliance requirements, to maximise taxation benefits.
Individuals
WCA works closely with you to ensure your financial obligations and compliance needs are met, whilst helping you to set financial goals and tangible steps towards achieving them. Whether you are looking to maximise your taxation benefits, plan for the future, or ensure your finances are in order, WCA can provide a whole range of services that are specifically tailored towards you.
Retirees
Your retirement should be a time of enjoyment and financial security and stability. WCA walk alongside you as your trusted advisor to ensure your accounts, investments, and financial plans are in order, and working hard on your behalf.
Get in Touch
To discuss your Accounting and Financial needs.
Contact WCA for a confidential and obligation-free consultation.
CALL US NOW